Nolan PTA
The purpose of the PTA is to promote the welfare of children and youth in the home, school, community, and place of worship; to raise the standards of home life; to secure adequate laws for the care and protection of children and youth; to bring into closer relation the home and the school, that parents and teachers may cooperate intelligently in the education of children and youth; and to develop between educators and the general public such united efforts as will secure for all children and youth the highest advantages in physical, mental, social, and spiritual education
A complete list of PTA committees and contacts may be found in the front of your child's Agenda Mate.
Are You New to Nolan?
If you have questions or need assistant, please contact our New to Nolan Committee Chairs, Stacey White (stacey_white@comcast.net).
More information for New to Nolan parents here.
2017-2018 PTA Executive Board:
Principal: Shane Harwood 423-886-0898 harwood_shane@hcde.org
President: Rebecca Atchley 423-290-4637 rebecca_atchley@yahoo.com
President-Elect: Marleah Alpers 210-643-1820 marleah@thealpersfamily.com
Past President: Jennifer Schleger 770-617-3567 jschleger@gmail.com
VP-Membership: Jennifer Summerlin 423-593-3078 jsummerline@inlineelectric.com
Lindsay Wyatt 423-605-9516 Lwyatt67@gmail.com
VP-MEF: Suzy Bailey 423-710-3075 suzannetbailey@gmail.com
Marcie Beasley 423-619-3392 marciebeasley@yahoo.com
Treasurer: Amy Gill 423-605-1867 amyhud1@hotmail.com
Assistant Treasurer: Amy Thombs 423-551-0004 amy_thombs@hotmail.com
Corresponding Secretary: Mary Dunlap 803-463-8800 mvbracy@yahoo.com
Recording Secretary: Danette Tonkin 423-240-3787 adgg1234@gmail.com
Parliamentarian: Cory Phillips 423-400-6816 cory.phillips@epbfi.com
Historian:Kathleen Greeson 423-316-2165 kathleen.greeson@gmail.com
Mountain Education Foundation (MEF):
There are several ways to donate to M.E.F:

Donate online at meftoday.org
Mail donation to M.E.F. P.O. Box 81 Signal Mountain, TN 37377.
If you are a federal employee, you can donate to M.E.F. through the Combined Federal Campaign at your office.
Check with your employer to see if your company has a matching gift program.
For more info, contact M.E.F. Executive Director Katie Hanners at 423-517-0772.
While our goal each year is to raise $200 per child, please know that every amount helps! See more MEF information below.
How You Can Help Throughout the Year:
Check our Facebook page for updates on events and activities, and see the various ways you can help below:
Earn Money for Nolan!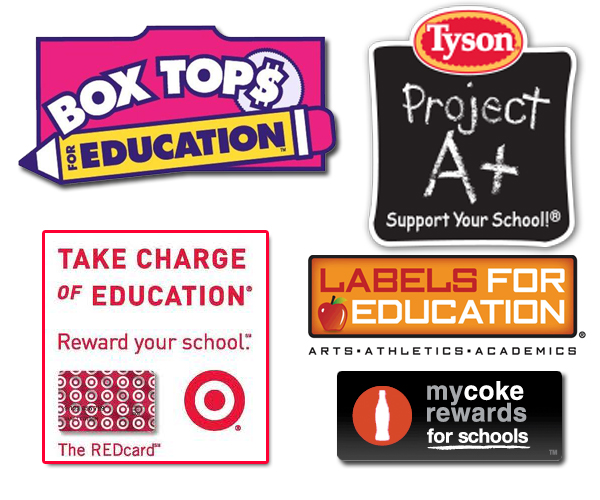 Send in your product labels, box tops, box ends, and lids; use your Target RedCard when you shop, log your Coke Rewards, and help our school earn money and supplies.
Box Tops for Education
We raise thousands of dollars for Nolan through our Box Tops program. We have earned over $44,000 since 2003, so this program is a HUGE help!
These funds help provide supplies for Art, Music, Library, P.E., Computers, and Writing to Read, and more!
For a complete list of Box Tops products go to: www.boxtops4education.com/earn/clip/Brands.aspx
Labels for Education
As of June 2016, the Labels for Education program has ended. Please continue to save other box tops/labels/lids from participating promotions. Thank you!
Tyson A+
Don't forget those Tyson Project A+ Labels. They are worth 24 cents a piece! Clip the entire box ends on box products, or the black square label portion on bagged products. More information here: http://projectaplus.tyson.com/
Publix Partners Card
Pick up a keychain card in the front office and use at any Publix in the tri-state area, to earn money for Nolan!
Food City School Bucks
Click on this link to download instructions on how to help earn money for Nolan from Food City.
My Coke Rewards
Get free stuff for Nolan Elementary by saving your caps and labels from Coca-Cola products. Enter the codes in and donate them to our school! Sign into My Coke Rewards here to start earning points towards supplies for Nolan!
Contact Nicki Kent for more information on how you can help raise money for Nolan (phinney23@yahoo.com).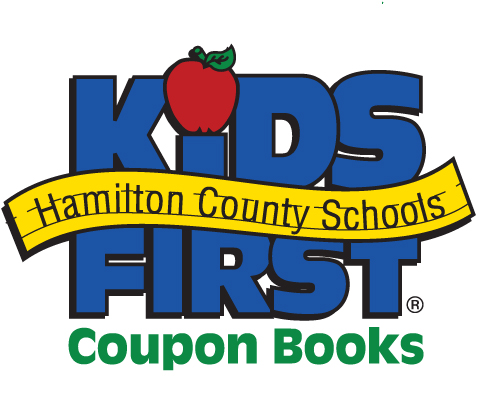 Kids First Coupon Books
The annual Kids First Coupon Book Sale is held at each Hamilton County elementary school during the month of September. Each coupon book offers a variety of money-saving coupons for local stores, restaurants, and services. The cost per book is $10 with $7 of the cost going directly to Nolan. This sale is very important to our overall student offerings as the primary focus for these funds is technology acquisition and upgrades.
Thanks in advance for your support of Nolan through Kids First coupon book purchases. For more information, or to place an order during the month of September or throughout the year, please contact the office at 423-886-0898.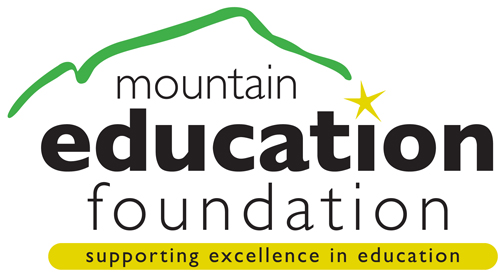 Mountain Education Foundation
The Mountain Education Foundation was formed to provide ongoing financial support to achieve and maintain excellence in the Signal Mountain Public Schools. The foundation was created by the merger of two volunteer led community groups, the Mountain Education Fund and the Founders Fund. The foundation does not provide programming, only financial support and a network of volunteers ready to assist the Signal Mountain public schools. Annual financial support will is provided to: Nolan Elementary, Thrasher Elementary, and Signal Mountain Middle/High School. Your contributions to MEF are greatly appreciated as our schools are able to provide so much more to our students with this assistance.

Learn more by visiting the MEF website here.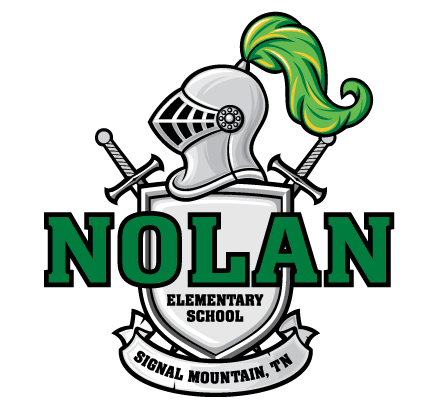 Nolan Sportswear
School sportswear will be available at registration and for the first month of school. Contact Sally Ratterman (sallywratterman@gmail.com) or Jennifer Schleger (jschleger@gmail.com) for more information.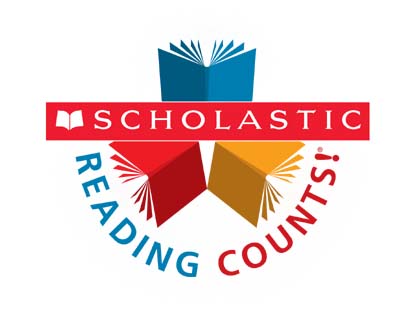 Scholastic Book Fair
The Book Fair gives our school the opportunity to bring families, teachers, students, and books together. It is a great way to raise funds while encouraging kids to read.

Our Scholastic Book Fair is an annual event that gives you and your child the opportunity to buy carefully selected, quality books and products at affordable prices. Our Book Fair also offers you the opportunity to give the gift of reading. You can help your child's classroom expand its library with the Classroom Wish List program. Each teacher will complete a "wish list" of books that can be purchased at the Fair and donated to the classroom.

Thank you for partnering with us to encourage our children to read.
To learn more about the bookfair, visit http://bookfairs.scholastic.com/bookfairs/cptoolkit/publish/nolanknights.
Contact Cara Rock (rockcara@yahoo.com) or Jennifer Schleger (jschleger@gmail.com) for more information.
Scholastic Summer Reading

Students are invited to participate in Scholastic's reading challenge each summer, with Top Readers recognized in the fall. Contact Karen Walmsley (kanzi333@gmail.com) for more information.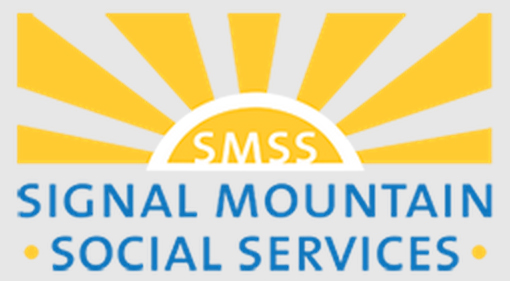 Signal Mountain Social Services
The Signal Mountain Social Services (SMSS) organization meets the needs of Signal Mountain residents at times of financial or emotional emergencies. They are totally funded by private donations from Signal Mountain residents and gladly accept financial contributions of non perishable food and hygiene items for the food pantry located at 633 Mississippi Avenue. Volunteers are always welcome to staff the office, work in the Clothes House, tutor children, or assist members of the Signal Mountain Social Services with client needs. Professionals in many areas of expertise may also volunteer their services to client needs.
Each year, Nolan Elementary participates in various fundraising activities to benefit Signal Mountain Social Services. These include the Fall Coin Drive which goes towards the various programs offered by our agency, the Food Drive which helps with our Christmas Basket Program, Book Collections, and the Spring "Fresh Start" Drive which aids in the need for household cleaning and toiletry items.
Contact Lindsey Jones (ljones_sc@hotmail.com) or Kami Fowler (kamifowler@mac.com) for more information.
Volunteer for the PTA! Here are the many ways our PTA helps out:
Accelerated Reader
Accelerated Reader (AR) is a program designed to encourage and help develop reading skills. Children read from a list of books and, upon completion of each book, answer computerized comprehension questions. Parent volunteers support the faculty with this program by donating items for parties and organizing events.
Book Fair
Each year the Nolan PTA is proud to sponsor a Scholastic Book Fair in the fall. The Book Fair offers the best books and educational learning products while raising money for special school projects. .
Boxtops and More
One simple way to earn money for our school is through the Box Tops for Education, and Tyson Project A+ programs. These programs reward us with both cash and merchandise for our school simply by redeeming labels and boxtops that your family saves from some of your favorite products.
Classroom Enrichment
Classroom Enrichment enhances students' education and expands minds by providing programs beyond classroom instruction. Many align with core standards and curriculums, such as science-based programs, history programs, creative writing, and storytelling. Others involve play-acting, health, safety, and orchestral music. Many are provided by local experts from the Children's Discovery Museum, Tennessee Aquarium, Chattanooga Nature Center, Chattanooga History Museum, Chattanooga Symphony, Colleen Laliberte and Skwalking Heads Production, Ben Roy's Science Zone, and "Dr. Shock" with the Electric Power Board. Some are possible with grants from the Tennessee Arts Commission.
Fifth Grade Coordinator
If you have any questions regarding our many fifth grade-specific events and activities, please contact the Fifth Grade Coordinator.
Health/First Aid/Teacher Snacks
The PTA supports the school nurse by volunteering hours and donating supplies to the Health and First Aid Room. Please contact Nurse Betsy about donations at 423-886-0898. Each grade alternates sending in healthy snacks for teachers throughout the year as able.
Holiday Cookie Contest
There is a holiday cookie decorating contest in December for all students.
Homecoming Float
Each year, Nolan's fifth grade participates in the SMMHS Homecoming parade.
Homeroom Parent Coordinator
Each classroom has a Homeroom Parent, who works closely with the teacher to coordinate classroom parties and other special events and activities. If you are interested in being your child's Homeroom Parent (or Assistant HRP), please contact the teacher at registration.
Junior Achievement
Nolan proudly participates in Junior Achievement's "JA in a Day" each spring. We are currently looking for a PTA volunteer to head this. You do not have to be involved with JA to participate in JA in a Day. Training is provided.
Level Book Room
This specialized resource room allows teachers ito select individual books for their classroom needs and/or each individual child within the class.
Library
The Library Volunteer program provides general assistance to the library.
New to Nolan
The New to Nolan group provides programs and services for families who are new to our school.
Nolan/SMMS Liaison
The liaison works to help parents and students prepare for the transitions between Nolan Elementary School and Signal Mountain Middle School.
Photographers
Our school photographers are PTA volunteers. If you do not want your child's picture to be posted online and/or in school publications, please contact the office at 423-886-0898. "Do Not Post" forms are sent home with each student at registration, and only need to be returned if you do not want your child's picture used.
Publicity
Publicity handles all communication with the area news outlets in order to promote the many events at Nolan and to highlight the accomplishments of the staff and students at Nolan. In addition to our website here, you may also visit us on Facebook here.
Reflections Art
The Reflections Art contest is a National PTA program where students compete in the areas of literature, musical composition, photography, and visual arts. .
School Beautification
This committee coordinates all existing outside landscaped areas and the creation of new areas. It also oversees any interior beautification projects.
School Supply Kits
Each spring, Nolan's PTA offers parents the option of pre-purchasing the following year's supplies via a convenient online form.
Signal Mountain Social Services
Nolan students have many opportunities to help less fortunate families on the mountain throughout the school year. An October Coin Drive, a December Food Drive, and a Spring Cleaning Items Drive all help Social Service provide much needed assistance to area families.
Sportswear
A variety of Nolan sportswear is available for purchase at PTA meetings and throughout the year.
Student Directory
The Nolan directory is published in early fall. It includes all pertinent staff and student information. Directories must be pre-ordered.
Teacher Appreciation
To honor and show our appreciation to the Nolan staff, this committee organizes special events throughout the year. Some of these include dinners the first day of school, a Thanksgiving luncheon, a cookie exchange during the holidays, and a week-long celebration in May.
Webmaster
The Nolan Website is designed to keep Nolan parents informed and up-to-date on all of the many things happening at Nolan. Please contact the Webmaster at nolanknightswebmaster@gmail.com to submit information to be posted or with any input or suggestions for making the site more informative and easy to use. You may also contact our Webmaster or Publicity Chair through our Facebook page.
Workroom Coordinator
Please contact the PTA Workroom Coordinator for details on how, on a very flexible schedule, you can assist the teachers with copying and other workroom needs.