Outstanding Teacher Recognition Opportunities:
Below are some other opportunities to recognize your favorite Nolan teachers! Let's show them how much we appreciate what amazing teachers they are!
Submit the forms as often as you like.
WDEF News 12 Golden Apple Award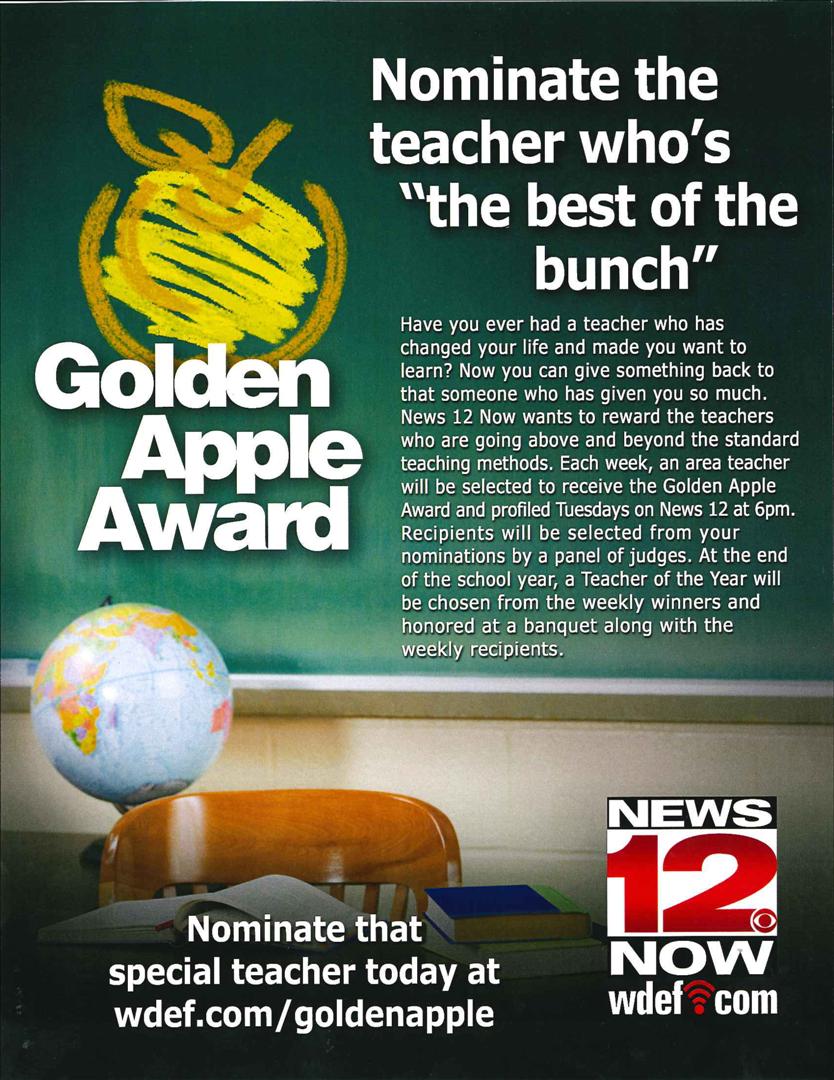 Nolan teachers deserve to be recognized for their amazing dedication and skill. Nominate a teacher today!
Please note, this section is updated yearly, and it can sometimes take a few weeks for the sponsors to update their information. If the links on this page are not working, please notify the Nolan Webmaster: nolanknightswebmaster@gmail.com. Thank you!